Senior Housing Loans & Facility Financing Program
Senior housing loans are available for those who want to profit from the demographics of an aging population. As more Baby Boomers retire, they will naturally be looking to find the best senior assisted-living facilities. Children want their parents to enjoy their time in a new residence. Here is more information on how to refinance your senior housing loan.
Investing in senior housing is good for four main reasons:
1) Housing is a necessity.
2) Families want a good place for their loved ones.
3) The senior population is increasing.
4) Many seniors are very wealthy.
Senior housing development loans allow you to profit from these factors.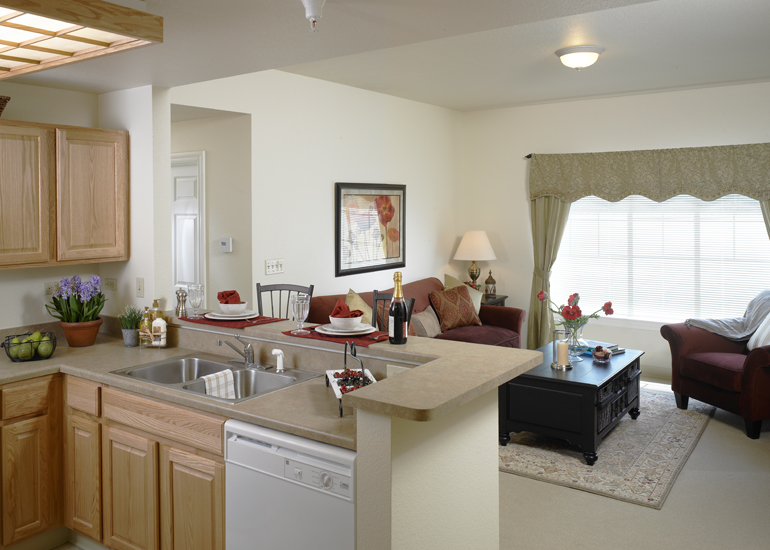 Living Like a King
The demographics of the aging population are rather clear. Just check out any advertising you see, many of them are aimed at senior citizens. Senior communities continue to grow and exert a great deal of influence in society.
Much of the wealth of the United States is held by the older generation. When they were young, prices were low, jobs were plentiful and the nation was booming. Many of the American senior citizens have accrued a very substantial portfolio of financial assets.
As families realize their parents are becoming too old to manage their affairs themselves, they will begin to transfer the financial assets to the children. This money can then be used to pay for senior housing.
Happy Seniors Have Healthier Lives
The elderly need housing, food, comfort, recreational activities and medical care. Many of these senior citizen facilities are like tiny, fully-developed cities. Senior living finance can be used to purchase, construct or remodel elderly group homes, memory care or assisted living facilities. You can also refinance your old loans to get better rates.
Senior housing financing can be used to upgrade an old facility to deliver 24/7/365 care. Some of these buildings were built a decade ago and do not pass the high standards of the present elderly housing market. Senior housing funding can also be used to refinance your old loans with easier repayment schedules.
Growing Old With Dignity
Assisted living facility financing only makes sense. When elderly loved ones are happier, the entire family will be happier. Senior living financing can be used by investors to tap into this growing market. Aging is a fact of life and all the characteristics of senior housing facilities can deliver good profits.
Senior living financing can help you serve the senior citizens who have made the United States so great. There are many options for senior housing financing or refinancing, pick the one that is best for you.